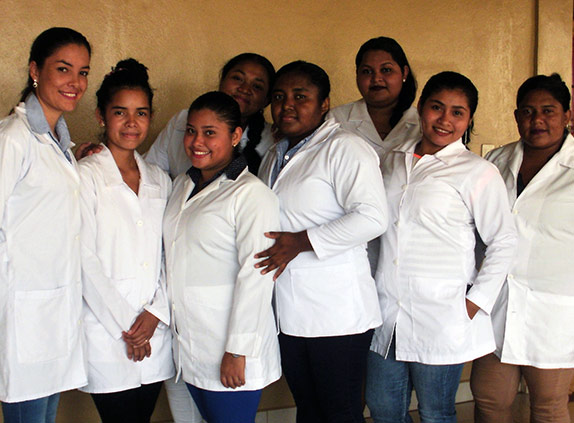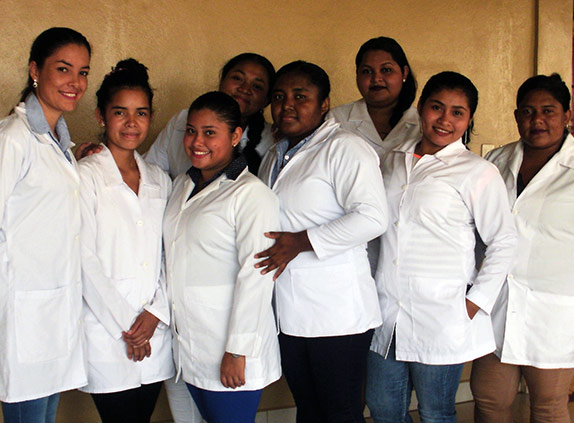 Adelante Mujer provides financial assistance to women who are studying to become medical doctors at the nationally certified School of Intercultural Medicine at URACCAN University in Nicaragua.
Your support of this ministry allows us to help fund the education and training expenses of female medical students in Nicaragua.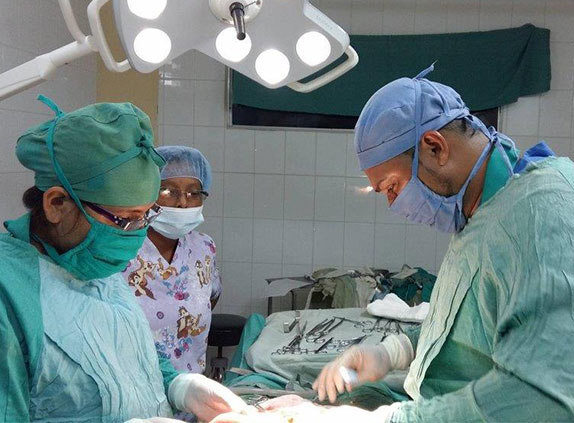 The average Nicaraguan family earns less than $2,000 (US dollars) per year (of which approximately $1,600 is used for food). With the help of our donors, Adelante Mujer pays approximately $1,500 per student per year for financial assistance including required medical supplies & equipment and nutrition assistance.
Specifically, Adelante Mujer provides medical students with financial support for the following:
Required school supplies – because scarce textbooks must be shared and computers are few
Required medical supplies – such as lab coats, stethoscope, scrubs, rubber gloves, blood pressure cuff, head and foot covering, surgical masks, thermometer, hand sanitizers, etc.
Transportation – from the university to the hospital where students do their on site training.
Travel – following 6 years of study and 3 years of internship we recently made a decision to assist students with travel to the Nicaraguan Ministry of Health in Managua where once their nine years of study are finished they must appear in person to receive their license to practice medicine.
One meal per day on campus – When we became aware that many students could not afford a campus meal we added this cost to our financial support.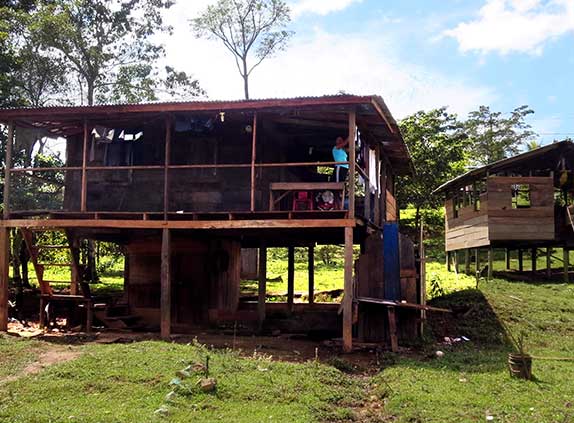 "Whatever you do to others you do to me" are the words that inspire us to reach out to help the people of Nicaragua. We are truly blessed to be the connection between our generous donors and the young women of Nicaragua who wish to serve their people as medical doctors.
We welcome your financial assistance in funding university expenses for young women who will serve in one of the poorest areas of the Western Hemisphere (where there is only one doctor per approx. 9,000 persons).