It has been just over one year since I made my first visit to Bilwi, Nicaragua. Since then the students I met, especially the new applicants, have been on my mind. They are hard to forget.
In the May 2017 blog I briefly mentioned some of their life stories.
Escarleth, a beautiful, rather thin, young woman is one. She was waiting for us one evening in the dark on a bench at the hotel. She said she knew her grades weren't up to our standards, but her friends, knowing of her difficult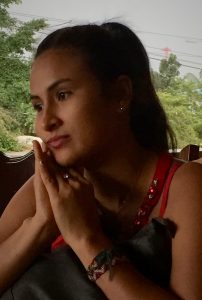 situation, urged her to come to talk to us anyway. They told her that Sister Ann had a kind heart and she might agree to help.
Escarleth's father, who was very supportive of her desire to become a doctor, had recently died of cancer. Her mother now needed to work long
hours trying to earn enough to feed her family. Escarleth is the oldest so she is responsible for taking care of her 4 younger siblings. She said her grades suffer because it is difficult to concentrate when her brother and sisters are hungry. She knew she could get her grades up to our required 80% average if only she didn't have to worry so much. It broke my heart. No one, especially little children, should be going hungry.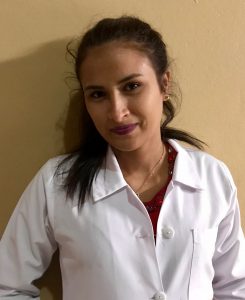 She was right; Sister Ann does have a kind heart, and she accepted her provisionally into the program. I was able to go to Bilwi again last December, and was thrilled to see that Escarleth is doing well academically and even looked as though she had gained a little weight. She is now beginning year 6 and will very soon be fulfilling her father's dream for her. She will be a healing doctor working among her Miskito people.
This is the life of just one of the young women you are helping to lift out of poverty and despair. Life is very difficult in this part of the world, but these women, with your help, intend to change things.
We will be going back to Puerto Cabezas in May and will probably have another group of 15 or so students who need financial assistance. Please continue your generous donations so that we can support more aspiring doctors.
Rita Thomas ~ Board Member ~ March 2018
Please consider Adelante Mujer, Inc. in your estate planning.
To donate by mail, please complete our mail-in donation form.