Adelante Mujer requires that all students asking for financial assistance must complete an application. One of the questions asks: What present conditions in Nicaragua cause you concern? Without mentioning names of respondents we want to share a few of the topics that worry our students.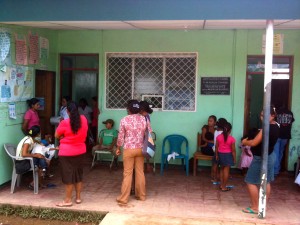 One future doctor expressed concern about the "chronic illnesses, cancer and non-cancer," that she encounters. Near her rural community in Nicaragua there is a hospital and she recognizes that it does not have the facility, equipment, or services that would significantly improve the health of her family and neighbors. A surgeon in eastern Nicaragua informed Sister Ann and me that there is no option for chemotherapy or radiation for cancer patients in the hospital where he works. Because most citizens cannot afford the $300 round trip to Managua's Pacific Coast for therapy, they have to hope and pray they will survive with only surgery.  The student worries that many will not.
A recent applicant expressed this concern:  "We have some serious diseases carried by mosquitoes."  Malaria, dengue, and chikungunya name a few and they sometimes kill people.
A third-year student applicant explained, "In my community medical doctors do not exist and it is very difficult to find health services. Doctors who sometimes come to serve do not know the Miskito language so my people cannot be clearly understood when they describe an illness and the doctors cannot be clearly understood when they tell people about the care they need. It is difficult for everyone." Several applicants mentioned similar concerns.
One of the students who is already in her sixth year of the Intercultural Medical Program at URACCAN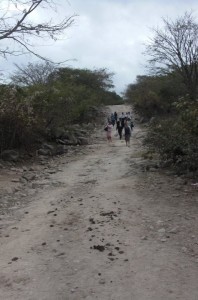 University believes that the "demographic problems and geographic distances are serious factors keeping many people from receiving health care. Roads are scarce and some are so bad that people are killed along the way." Another student stated that "some people have to walk 4 or 5 or 10 miles to the nearest hospital or clinic." Sick people…in 100 degree weather…walk up to 10 miles on dusty roads for health care!
"Health care is not available in my town like in the capital and the life of poor people is in danger," another student wrote on her application. Sadly, students have told us about siblings, young parents, and even friends who have died because good health care is so inaccessible.
by Sister Diane, CSA March 14, 2016
Please consider Adelante Mujer, Inc. in your estate planning.
To donate by mail, please complete our mail-in donation form.