Thanksgiving time is not the only time we are grateful.  Every day, but especially at this time of year, we are thankful for the people who pray for Adelante Mujer, friends who inquire about the progress of our medical students, seven wonderful women who donate their time and talent as members of the Board of Directors, and all our generous donors who offer their monetary support.  We are blessed by each and all of you.  There would not be an Adelante Mujer without YOU and your support.
Please enjoy the notes below from some of the donors who inspire us.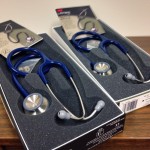 Dr. Jim liked the idea presented in the July letter to Adelante Mujer friends and donors. His comment was, "Sister, that is a great idea to give stethoscopes to graduates and I want to pay for two of them. Please find $160 enclosed for stethoscopes for two of your new doctors."
Gail wrote,  "My reason for contributing is simple.  The work of the Sisters of St. Agnes has always been close to my heart. Adelante Mujer is an example of the tireless work the sisters have undertaken. Assisting others to attain a better and healthier quality of life is another example of the mission of these sisters."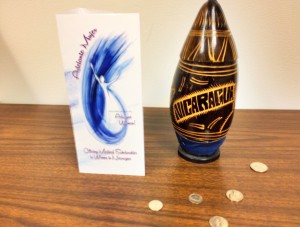 Several Sisters living at Nazareth Court deposit their monthly Bingo winnings into a Nicaraguan bank-like decoration that Sister Ann keeps in the Adelante Mujer office. "No donation is too small," Sister Ann tells them. "Lots of nickels put together will help a young Nicaraguan woman become a doctor some day."
"This donation is in honor of my friend," Lucy wrote on a note with her contribution. "Both of us wholeheartedly are in favor of such initiatives as Adelante Mujer."
"Your work touches many lives which makes the world a better place.  God bless you for your ministry.  It is an honor and a privilege to support your organization,"  Susan noted.
Thank you, generous donors.  Happy Thanksgiving to all!
by Sister Diane, CSA November 23, 2015
Please consider Adelante Mujer, Inc. in your estate planning.
To donate by mail, please complete our mail-in donation form.