A few months ago this blog informed readers that receiving a large salary is not the motivation for anyone to study medicine in Nicaragua because wages for doctors there are miserably low.
So what does motivate intelligent, energetic, young women in Nicaragua to commit to six years of study at the university plus three years of demanding internship?
We had that same question so we incorporated it into the application for Adelante Mujer scholarships.  We thought you would like to know the reasons shared by a few of our students as they described their eagerness to become medical doctors.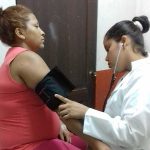 Kenia's reason for studying medicine was long standing.  She explained:  "I wanted to be a doctor since I was a child because I was raised in an area that lacks health care.  I want to help the people of my community, especially the women."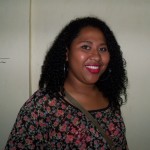 Maginny, a third year student in the Intercultural Medical program at URACCAN University wrote: "The career has a double focus, that of traditional medicine as well as the scientific.  We also study cultural aspects.  I believe all these viewpoints are very important, especially in this area of Nicaragua."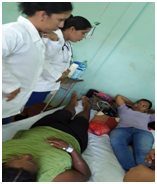 On her application for financial assistance from Adelante Mujer Flor de Maria described her intent:  "I want to give good medical attention to society and to children.  I enjoy doing good and serving the people."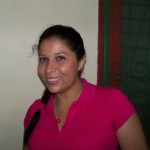 Anielka is a sixth year student who will graduate as a medical doctor next month.  Her application states:  "In the first place, I like medicine and I also like the linking of modern medical knowledge with the local intercultural practices.  Day by day we can give more attention to good health in Nicaragua."
There you have it, "in their own words."  Why I want to be a doctor as related by Adelante Mujer's future doctors.
*Photos 1 and 3 provided by Dr. Marilu Rodriguez
by Sister Diane, CSA—November 9,2015
Please consider Adelante Mujer, Inc. in your estate planning.
To donate by mail, please complete our mail-in donation form.