Why choose to support Adelante Mujer when there are so many places in the world where people are displaced from their homes by war; where hunger is common; where basic needs like clean water, health care, and shelter are unavailable? We all have limited resources and want to help others less fortunate. How do we choose when we cannot help everyone?
Adelante Mujer has focused its efforts in a rather small area to solve one particularly critical problem and we are successful. That problem is a severe shortage in medical care. If you want to see your contributions make a visible and significant difference, Bilwi/Puerto Cabezas,
Nicaragua is where it's happening. Thanks to Adelante Mujer and URACCAN, a small university in the area which is educating medical doctors to address the problems resulting from extreme poverty here. In the Western Hemisphere Haiti is the only country where poverty is worse.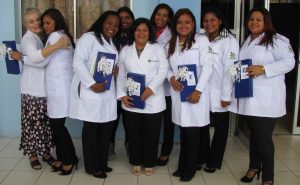 The focus of Adelante Mujer is to support women who desire to become physicians and provide health care to the people who live there. We do not waiver from this mission. In only seven years we have increased the number of doctors by twenty-two but more are needed. There is an eventual end to our mission. Some day there will be enough doctors. We will not stop until this happens but we need more help to get there.
We in America are isolated from the poorest, most desperate populations. They are far removed from our reality. It is true, we have problems in the U.S. with food distribution, education, affordable housing, and drug and alcohol addiction. However, most areas here already have established services to help people who need it. We can volunteer our time to help serve meals, donate clothing, give rides etc. Want to do more? Want to expand your horizons?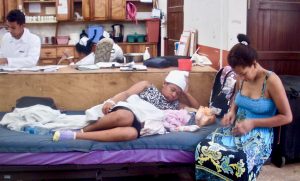 You, our donors, have already been instrumental in our past success by your generous donations. Thank you. Every dollar you've sent has made a difference in the lives of so many people there. These young women are very aware that their financial help is coming from the U.S. and are so grateful. They send their thanks to you every time we communicate with them. You are changing so many lives. God bless you.
Rita Thomas ~ Board Member ~ August 7, 2018
Please consider Adelante Mujer, Inc. in your estate planning.
To donate by mail, please complete our mail-in donation form.