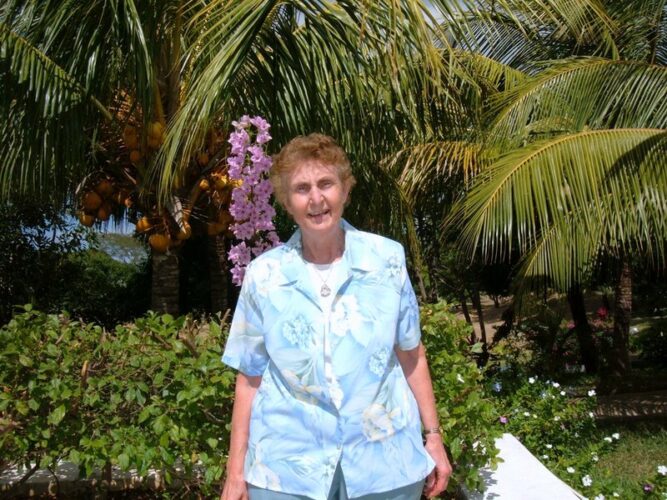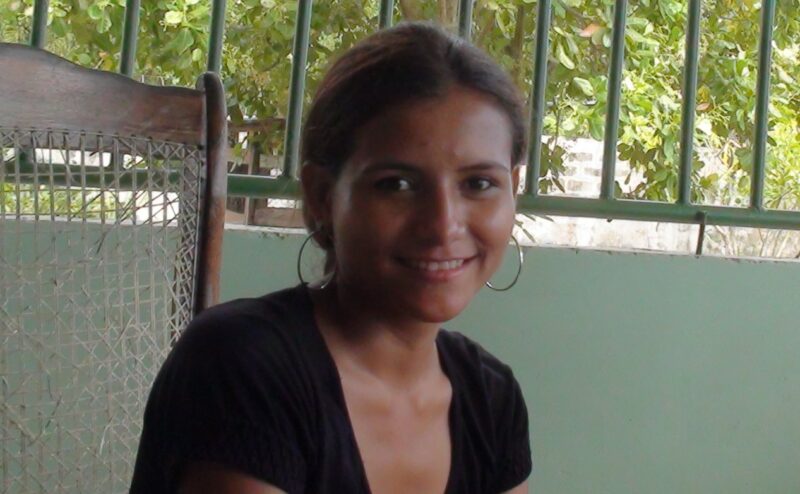 I entered the Intercultural Medicine Program at URACCAN University when it first began in 2009.  I could not afford even the mínimum program fees and had to charge them.  During my second year I was stressed about how I would ever be able to follow my dream to become a doctor.  It was then that I first met Sister Ann McKean, CSA at the convent in Bilwi, Puerto Cabezas, Nicaragua and I told her my problem.  That ángel of mine went to the university and paid my fees and when she brought the receipt to my home, I cried.  That was how I became the first Adelante Mujer student and that was the beginning of my beautiful relationship with Sister Ann
Sister Ann taught me that with constancy and perseverance dreams can be fulfilled.  No matter how unattainable a goal may seem, with faith and with God's help everything is possible.  God put Sister Ann in my path and, from the first day we met, we were in regular contact with each other.  She was my counselor in the most difficult moments and she encouraged me to focus on my study and learning and not to worry about economic obstacles that arise.  She was not only a support for me but a great soul friend.
We talked about many topics, she even advised me in my personal life.  Sister Ann used to say: "Yes, practice makes perfect, I hope, but I have practiced a long time already."  It was, perhaps, her way of encouraging me in those moments in which, no matter how much I studied, I felt that I still had a lot to learn.  "I understand," Sister Ann advised.  "I was attracted to teaching just like you were drawn or attracted toward healing people.  We each have a natural talent or 'call' to become something.  We are attracted to it and in that way it "chose us."  With her I learned that maybe God had a purpose with me so that I could become a great Doctor.
One night, the night before my first day in pediatrics, I was doing Facebook Messenger with Sister Ann.  I told her I was nervous about my new rotation at the hospital.  She suggested, "Drink some warm milk and go to sleep.  You'll do fine."  And I did.
During my two years of Social Service I visited and worked in the communities along the RioCoco.  Of course, I shared this experience with my soul friend.  She was totally interested when I used my iPhone to show her around the Waspam hospital.
Then we had the horror of Covid 19 pandemic, an experience that I never in my life thought I could face.  It was a pandemic that not only took with it many of my teachers and colleagues but, during that same time, my soul friend also died.  Deep sadness flooded by mind and heart but I remembered her words.  I knew I had to be strong, I knew I could not fail her.  I am sure that Sister Ann lives in each of our hearts, I am sure she smiles at me from heaven.  It is that most beautiful smile that makes me cry with happiness.
Photos show me on the first day I met Sister Ann and Sister Ann in Nicaragua.  
Next month I will tell you about my call to be a doctor and then a pediatrician.
Dr. Ana