Last week, Adelante Mujer's Board of Directors met.  The group meets three times a year to review, discuss, and plan the organization's activities.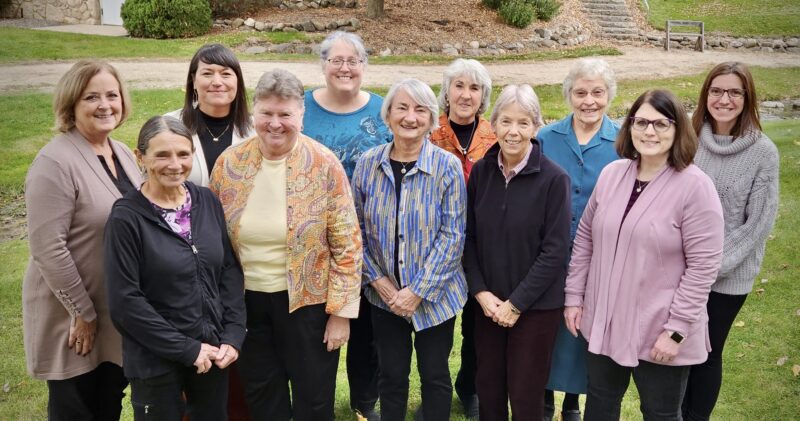 Front row from left are Mary Gorske, Sr. Doris Klein, Joan Schilke, Paula Elmer, Dr. Ann Schlaefer (outgoing). Back row from left are board president Barb Senn, Sarah Endicott DNP, RN, executive director Karen Heuberger, Rita Thomas, past executive director Sr. Diane Bauknecht, Dr. Gina Everson. Absent Jane Monahan.
As part of this meeting, we showed gratitude to our outgoing board member, Dr. Ann Schlaefer, who has shared her gifts with the board for the past six years.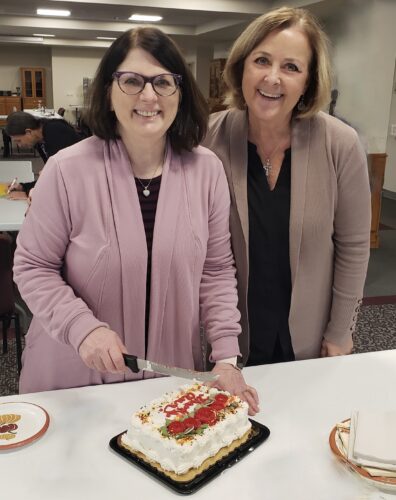 Dr. Ann Schlaefer left and Barb Senn
 We also had a display of all 70 of the women who have successfully completed our program and are now serving the population as medical doctors. It is a reminder of why we do what we do.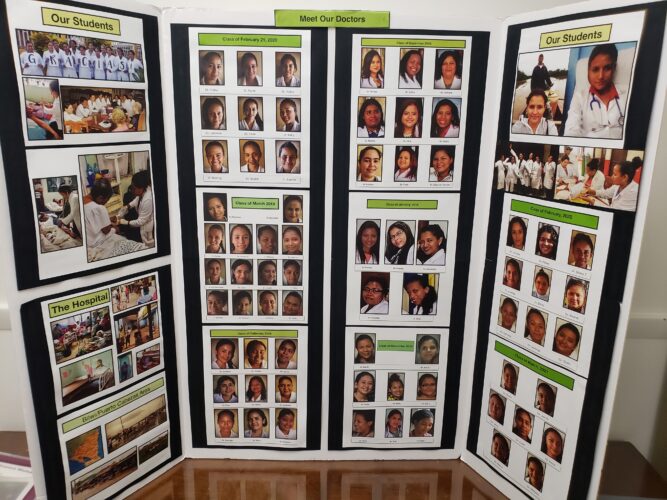 At our summer 2022 meeting, we had put closure to our strategic plan, so this meeting included work on our new strategic plan. As part of that process, we did a SWOT analysis. I want to share a few of the strengths we noted. First, we acknowledged the creative passion of our foundress, Sister Ann McKean, CSA, Ph.D. An organization is on sure footing when the mission can be passed on from the founder to others to carry on. Adelante Mujer is now working under its third executive director, demonstrating the continuing strength of the program. Another asset is our students. The women in our program are determined and hardworking. Their success shows the effectiveness of our program. Finally, we acknowledge as a strength, our resources. Not only do we have a committed staff and board, but we have faithful donors. Your generosity makes everything possible and we are grateful to you. 
~~~ Karen, October 2022 ~~~