I was born in a small village in Nicaragua just along the border of Honduras. Named Catherine Elizabeth Levy Wilson, everyone calls me Kathy. I was the second of five children, two of whom were born with disabilities and are the angels of our family. With them, our family learned to accept and love others just as they are.
My great grandfather on the Wilson side of the family was a Moravian pastor who dedicated his life to serving God and the indigenous peoples of the Caribbean coast. The son of this pastor and my great grandmother became the first bishop of the Moravian Province Nicaragua-Honduras-Costa Rica. Their grandson became the second bishop. He is my mother's brother. Religion and service have always been a strong part of our family.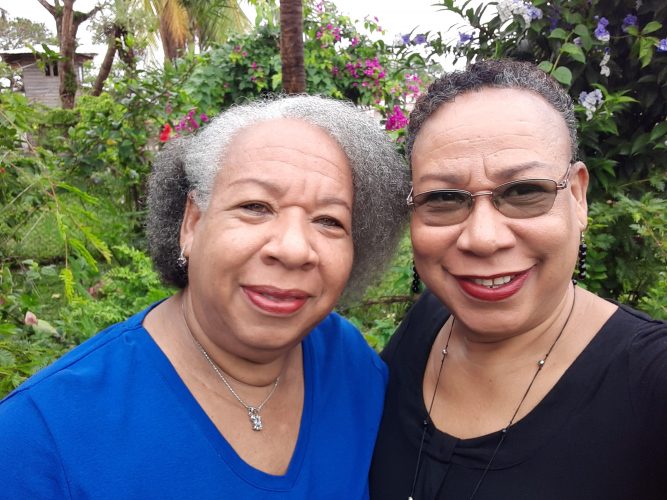 The Levy side of the family is from Bluefields. My grandmother died giving birth to my father so he was raised by his grandmother and eldest sister whom I loved dearly because I lived with her in Bluefields during the first two years of my secondary school.
My primary education began at the Moravian School in Bilwi, the first two years of secondary school at the Moravian School in Bluefields, and I finished high school run by the Catholic Church where I was able to certify myself as an Executive Secretary. I also studied English before moving to the United States where I got married. I worked in Miami, Atlanta, and in Morton, MS. I returned to Nicaragua to take care of my mom until she died.  
After Mom died I went back to the USA but decided to return to Nicaragua shortly after my dad died and my marriage was broken. I helped take care of my brothers with disabilities until they died. This was the time I decided to study at BICU University where I graduated with a bachelor's degree in Tourism and Hotel Administration.  
My employment in Nicaragua was diverse. I was a tour operator, bilingual telephone operator, operations officer for Ministry of the Interior, controller of radio programs, interpreter of English, Spanish, Miskito languages, did assistant nursing, and provided care at Verbo Church orphanage center. I became passionate about being with young people just as I love caring for elders.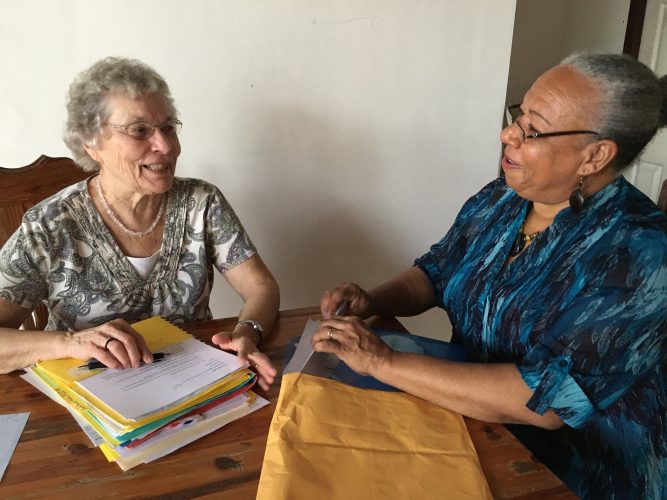 My brother Edward became a mechanic like my dad and my sister Florence became a medical doctor. He specialized in his field in Japan, she in England. They both married and gave me two nieces and two nephews, one of whom I helped raise, and an adopted niece who is now a teenager.
When the previous On-site Coordinator for Adelante Mujer retired, my sister, Dr. Florence, encouraged me to accept the opportunity to serve and contribute to the students' wellbeing. So I became part of this amazing program that is helping young women in Nicaragua to become doctors who have a deep understanding of love and service they are to provide as doctors in their communities. I manage all the distribution of funding from Adelante Mujer to the students and I keep regular communication with the organization in the U.S. Yet, I could say that my biggest work with Adelante Mujer is making sure that all of our students continue always to become excellent doctors.  Adelante!
Blessings to all who are part of this great mission.  My best regards to all.
 Kathy Levy ~ February 2021