Semester Two of 2020 has begun for the students of Intercultural Medicine at URACCAN University. Each student submitted the required grade report from the first semester and we are so very proud to announce that 49 of 51 Adelante Mujer students have qualified for funding. Below are just a few of the email messages thanking you for your financial assistance that is essential to their success. 
Very good morning! I am very glad that I have qualified so that I can benefit from this scholarship. I thank you, the donors and Sister Ann (may she rest in peace) for this great opportunity. I will continue to work hard to be a doctor with excellent grades so that both you and donors can be proud of me. Many thanks again and have a beautiful day. Laisha C. Year 2
Thank you very much to each one of you for your support. You are like angels of God for us. Receive greetings and a big hug and my best wishes. God bless you always. Sherly  Year 3
Hello. Thank you very much. I am very grateful that you give me support to be one of the beneficiaries of Adelante Mujer blessings. And I will be on the lookout for all the support that God keeps giving me and protecting me.  Andrea  Year 2 
Thank you very much for continuing to help me. I am very grateful for the support of the organization of Adelante Mujer in the face of this pandemic. God bless you tomorrow and always.  Judith  Year 6
I am grateful with all my heart for the support you continue to give us and, although Sister Ann is no longer with us, all the people who are part of Adelante Mujer continue to fight to give us that support so that we can be good doctors. I know that it has been difficult since this pandemic caused many problems but I am so grateful to all those people who collaborate every day so that we can continue with our study. I promise to strive more every day to achieve that dream of being a good doctor and being able to take good care of my patients. Blessings to you and the whole family of Adelante Mujer.  Fanny  Year 3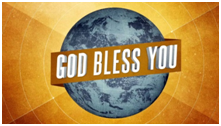 I'm very happy to be benefited by the funding from Adelante Mujer. I give thanks very much to Sister Ann who from heaven blesses us and to the donors who make it possible to fulfill my dreams of being a doctor. Thank you very much for all this. I am very excited and happy. Thank you and I ask that Almighty God will keep you and bless you for your great hearts.  Geiny  Year 3
I am fine, thank God. I thank you enormously for what Adelante Mujer does for us. All of you are a great help to us who study and work in the hospital and polyclinics. May God keep guarding and caring for you always.   Alcira  Year 3 
The Board of Directors and I join the students in thanking you for your continued support. Without our donors, most of these students could never afford medical school. You are a blessing to each one.
Sister Diane, CSA  ~  September 2020